Main Content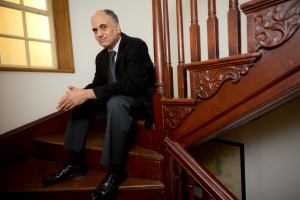 History professor Anthony Parent will sign copies of his book, Foul Means; The Formation of a Slave Society in Virginia, 1660-1740 on Saturday, Feb. 22 at the Old Salem Visitor Center.
The book signing will be part of Heritage Festival, a day of storytelling, historic tours, crafts, music and more in Old Salem to celebrate Black History month. Officially started at Kent State University in February 1970, Black History month highlights the history, art and culture of African Americans.
Parent's book, originally published in 2003 and now available in an e-book format for the Kindle, is an account of Virginia's small but powerful planter class that intentionally brought racial slavery to the colony during the late seventeenth and early eighteenth centuries.
Parent will be signing copies starting at 11 a.m.
For information on all the Heritage Festival activities at Old Salem open the link below.
http://www.oldsalem.org/heritage-fest.html
Recent Posts
June 5, 2020

June 4, 2020

June 3, 2020