Main Content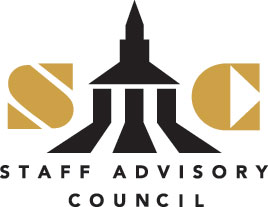 The University's Staff Advisory Council launched its first electronic newsletter in January, with plans for monthly newsletters to be available to staff and others interested in receiving it.
The SAC's website offers easy directions for registering to receive the monthly newsletter.  All that is required is providing one's name and e-mail address.
The newsletter features the SAC's new logo, developed last fall.
The initial newsletter was sent mostly to SAC members with directions on how they could pass it along to a colleague.  The newsletter also explains how one can register to receive it.
The current newsletter announces that Director of Athletics Ron Wellman will speak at the Jan. 28 SAC meeting in Farrell Hall's Broyhill Auditorium.  All staff members are welcome to attend the meeting that will run from 9:30 to 11 a.m.
Wellman plans to provide an update on what is happening at Lawrence Joel Veterans Coliseum, explain upcoming changes at the ACC and their impact on Wake Forest, and discuss Wake Forest's unique position in the ACC.
The newsletter also offers information about the previous SAC meeting, including highlights of a presentation by Penny Rue, vice president for campus life.
Recent Posts
May 22, 2020

May 20, 2020

May 19, 2020