Main Content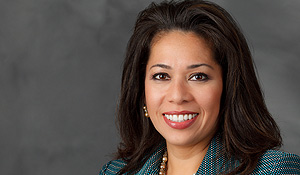 The third annual Top 10 Breakaway Leaders Award honors CHROs and senior HR executives whose leadership elevates their people, partners and business. This year's theme is Influencing the Future of Work – Talent, Strategy, Leadership.
Carmen Canales, the chief human resources officer at Wake Forest, was selected by a panel of judges to be among the 18 finalists. See all the candidates' profiles here, then vote online here.
The winners will be recognized among their peers on Oct. 22 during the Global HR Top 10 Breakaway Leaders Awards Gala at the 2013 Global HR Leadership Summit in Denver, Colo.
Recent Posts
May 22, 2020

May 20, 2020

May 19, 2020