Main Content
Two important figures in Wake Forest history passed away this week.
Dot Casey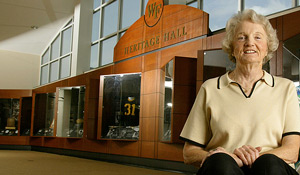 Dorothy "Dot" Casey, a member of the WFU Sports Hall of Fame, died on July 16 at the age of 87.
Few people were more important to the evolution of women's athletics at Wake Forest than Casey, who came to Wake Forest in 1949. Before 1971, women only competed in intramural athletics at Wake Forest. But Casey and lifelong friend Marge Crisp teamed to start an intercollegiate program that became the foundation of women's athletics today.
A memorial service will be held on Friday at 2 p.m. at the Salemtowne Retirement Community Center with a reception immediately following. A formal burial will take place at 11 a.m. on Saturday in Dudley, N.C, at the Emmaus Baptist Church.
Read more from Wake Forest sports »
Jack Sawyer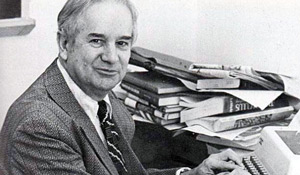 John Wesley "Jack" Sawyer ('38, MS '43), a mathematics professor emeritus who was called "an important figure in the modern history of Wake Forest," died in his sleep July 13. He was 95.
Wake Forest Provost Emeritus Ed Wilson said that Sawyer contributed a great amount to the school in academia, athletics and art. Sawyer joined the mathematics department at Wake Forest in 1956, the year the school moved to Winston-Salem.
In 1993, the department of mathematics and computer science established a John W. Sawyer Prize in Computer Science, which is awarded in his honor annually to a senior.
Sawyer also served as president of the ACC four times and as an NCAA vice-president after extensive work on multiple NCAA committees.
Sawyer's son said his father also loved music and could play almost any kind of wind or keyboard instrument. Wilson said he remembers him playing the organ at many Wake Forest basketball games.
Services will be held at 2 p.m. in Wait Chapel on Sunday. Visitation will be held at Hayworth-Miller Funeral Home on Silas Creek Parkway from 6 to 8 p.m. on Saturday.
Read more from the Winston-Salem Journal »
Recent Posts
May 28, 2020

May 22, 2020

May 20, 2020