Main Content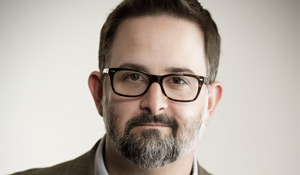 Greg Keener of WFDD (88.5) was elected to a three-year term of the Public Radio Association of Development Officer's (PRADO) board of directors.
Keener has worked for WFDD since 2004. He coordinates individual giving efforts and education programs at the station. Keener's work includes planning and execution of development efforts, including on-air pledge drives, and community education programs such as Radio Camp, a summer day camp for middle school students, and Radio 101, an afterschool program for high school students.
PRADO is a membership organization that provides a supportive environment for public radio development professionals. Through PRADO activities, newcomers are welcomed and oriented to public radio, members are recognized for their achievements, provided with mentoring and idea sharing opportunities, and have ongoing peer-to-peer communication with colleagues. The organization's goal is to retain and advance the careers of those dedicated to public broadcasting development. The volunteer PRADO Board is elected by the membership.
Recent Posts
June 3, 2020

June 2, 2020

June 2, 2020