Main Content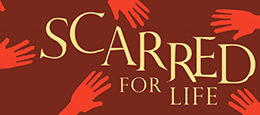 As the N.C. General Assembly considers compensation for victims of a state-run forced-sterilization program, Wake Forest will host "Scarred for Life: The Legacy of Forced Sterilization at Home and Abroad," April 4-5 in Annenberg Forum in Carswell Hall on the Reynolda Campus.
The interdisciplinary event is sponsored by Women's and Gender Studies, the Journalism Program, the Office of the Provost, the Center for Bioethics, Health and Society, the Department of History, the School of Law, the Department of Politics and International Affairs, the Department of Communication, the Film Studies Program, the Center for International Studies, the Documentary Film Program, the Humanities Institute, and the Writing Program.
The conference will examine the history of the eugenics movement and its expression in North Carolina and Central Europe, and examine what lessons can be learned from the past as the world heads into the genomic revolution.
Genes for breast cancer, kidney disease and mental illness are being identified. How will this information be used? How might knowledge of an individual's DNA profile affect reproductive decisions, medical insurance and employment?
The program includes a range of voices, such as:
Kevin Begos, journalist who wrote extensively on North Carolina's eugenics program in the Winston-Salem Journal's 2002 series "Against Their Will."
Charmaine Fuller Cooper, former director of the N.C. Justice for Sterilization Victims Foundation established to provide justice and compensate victims who were forcibly sterilized.
Daniel J. Kevles, the Stanley Woodward Professor of History at Yale University, who teaches and writes about issues in science, technology and society past and present.
Angela Kocze, Hungarian visiting Fulbright scholar with Women's and Gender Studies who will speak on the forced sterilization of Roma women in Central Europe.
A complete schedule for the conference is available here.
Read more about the conference in the Winston-Salem Journal: "Wake Forest examines eugenics here and abroad."
Categories: Events
Tags: Center for Bioethics Health and Society, Center for International Studies, Communication, Documentary Film Program, Film Studies, History, Humanities Institute, Journalism, Politics & International Affairs, Provost's Office, School of Law, Women's and Gender Studies, Writing Program
Recent Posts
July 14, 2020

July 13, 2020

July 13, 2020