Main Content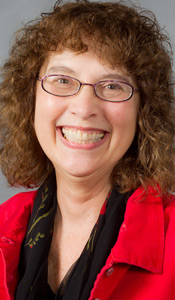 Mary DeShazer, professor of English and Women's and Gender Studies will deliver the Hubert McNeill Poteat Lecture and receive the award in recognition for her research and scholarship achievements.
Her lecture, "Representing Breast Cancer in the Twenty-first Century," will be held on April 9 at 4 p.m. in Annenberg Forum. The Wake Forest community is invited to attend. Jacquelyn S. Fetrow, dean of the college, and Bradley T. Jones, interim dean of the graduate school, will present the award.
After a close friend lost her battle with breast cancer, DeShazer published her book, "Fractured Borders: Reading Women's Cancer Literature," examining the body of literature available on breast cancer. Her new book "Mammographies: The Cultural Discourses of Breast Cancer Narratives," to be published in June, looks at post-millennial writings and visual art related to breast cancer.
"The BRCA gene test has changed the way women approach breast cancer. The decision to take preventative measures due to genetic mutation is an option that didn't exist 15 years ago," DeShazer says. "There was a time when breast cancer was stigmatized and silenced. That has changed dramatically."
She recently served on the steering committee for and participated in HerStories, a national symposium on breast cancer and narrative medicine sponsored by the Wake Forest Humanities Institute.
DeShazer taught at Wake Forest for one year as a visiting assistant professor of English, and then moved to Xavier University in Cincinnati for four years before returning here in 1987 as the first coordinator of Wake Forest's Women's Studies Program and a professor of English.
The Poteat Lecture Series was established in honor of Hubert McNeill Poteat ('06), professor of Latin and head of the classics department at Wake Forest College for 44 years. The Poteat Lecture Series recognizes and showcases the scholarship accomplishments of Wake Forest college and graduate school faculty.
Reynolds Professor of History Paul Escott established the award in 1997 when he served as dean of the college along with then dean of the graduate school Gordon Melson.
Recent Posts
May 22, 2020

May 20, 2020

May 19, 2020