Main Content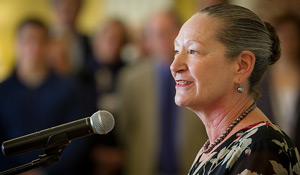 Wake Forest has appointed Dr. Penny Rue as vice president for campus life. Rue, who currently serves as vice chancellor for student affairs at the University of California San Diego (UC San Diego), is nationally known for her creative leadership in strengthening campus communities.
Rue will oversee most facets of student life with broad responsibility for the well-being and safety of students and their engagement outside the classroom. The departments she will supervise include: Residence Life and Housing, Student Services, Campus Life, Campus Recreation, Student Health Service, the Office of the Chaplain and University Police.
She will assume her new duties mid-July.
Recent Posts
May 30, 2020

May 29, 2020

May 29, 2020