Main Content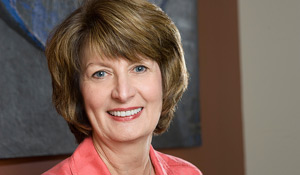 Elizabeth (Betsy) Gatewood, the associate director of the Center for Enterprise Research and Education, has been awarded the 2013 Max S. Wortman, Jr. Award for Lifetime Achievement in Entrepreneurship.
The award is presented on behalf of the United States Association for Small Business and Entrepreneurship (USASBE), a group of educators and professionals focused on identifying and educating with intelligent entrepreneurship practices. The group was founded in 1955 and has grown through many name changes, but the Max S. Wortman, Jr. Award was not established until 2004.
Recipients are recognized for a lifetime of dedicated entrepreneurial activity – whether it is new venturing, corporate venturing, or social venturing.
"I had the pleasure of meeting Max as a graduate student, and his passion and commitment to the field were an inspiration to me," Gatewood said. "I am honored to accept this award."
Recent Posts
May 30, 2020

May 29, 2020

May 29, 2020