The eighth annual Artisans' Fair will be held Tuesday, Dec. 4. The event will run from 11 a.m.-4 p.m. in Benson 401. Leading up to the event, Inside WFU is profiling some of the artists.
Meet Adriana Granados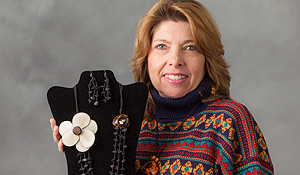 Position: spouse of a Wake Forest tutor
Previous Artisans' Fairs: two
What she likes best about the Fair: You can find incredible art and craft pieces, and the people are very welcoming and friendly.
Her products: Fashion-forward and eco-friendly jewelry made with nuts and seeds. Also, bring your favorite picture and I will turn it into an artwork printed on canvas and mounted on a sturdy wood frame. I will donate 100% of the profits to Sandy victims. The artwork can be a great gift for parents and grandparents.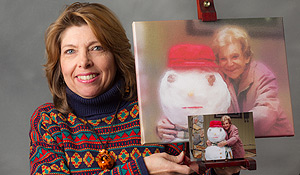 A little more information: My jewelry reflects my beliefs of caring about people and Earth. I hope that doing fashion-forward jewelry from natural materials can inspire people to embrace being more eco-friendly in the way they live. I do the artwork for fun. Trained as an architect and interior designer, I can turn any picture into a great wall decor or give others the chance to treasure their memories by having them in an authentic piece of art.
Recent Posts
May 6, 2021

May 5, 2021

May 5, 2021