Main Content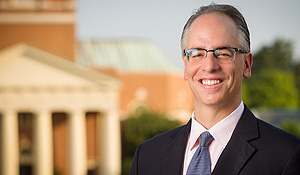 Rogan Kersh's tenure as the University's new provost and professor of political science began on July 1.
A Wake Forest alumnus, Kersh assumed his new duties as Wake Forest's chief academic officer with responsibility for supervising and administering the academic programs and plans of the university's Reynolda Campus.
Kersh reports directly to Wake Forest President Nathan O. Hatch. He supervises the deans of the undergraduate College, the Schools of Business, the Graduate School of Arts and Sciences, the School of Law, the School of Divinity and the Library.
Kersh previously served as the associate dean of academic affairs and professor of public policy at New York University's Robert F. Wagner Graduate School of Public Service.
Read more about Kersh:
http://provost.wfu.edu/meet-the-staff/rogan-kersh-86-named-new-provost/
Recent Posts
August 6, 2020

August 5, 2020

August 5, 2020