Main Content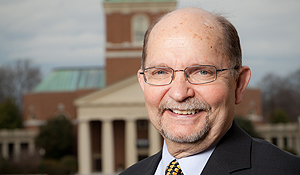 From the Winston-Salem Journal: A Winston-Salem bipolar disorder support group has been wrapping its arms around people with the condition and their loved ones for 11 years as of this month.
The grass-roots effort, led by Wake Forest administrator Robert Mills, has helped more than 1,300 people by connecting the spiritual side of recovery with medicine and counseling. Some of the people have come from as far as 90 miles away.
The group holds confidential biweekly sessions at First Presbyterian Church, one for those with bipolar disorder and the other for loved ones.
Mills is an associate vice president in University Advancement.
Read more of the Winston-Salem Journal's article »
Recent Posts
June 3, 2020

June 2, 2020

June 2, 2020