Main Content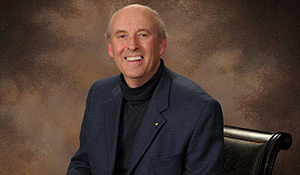 Two movements of Dan Locklair's Rubrics for solo organ were performed by John Scott on February 27 at Musashino Civic Cultural Hall in Tokyo, Japan. Other composers on the program include J.S. Bach.
Rubrics is a liturgical suite in five movements, inspired by the instructions (rubrics) in the Book of Common Prayer. The five movements are 1) "'Hallelujah,' has been restored…" 2) "Silence may be kept" 3) "…and thanksgivings may follow" 4) "The Peace may be exchanged" and 5) "The people respond – Amen!"
Locklair is composer-in-residence and professor of music at Wake Forest. For information about Locklair, including a bio, list of works, discography and more, visit http://www.locklair.com.
Recent Posts
May 30, 2020

May 29, 2020

May 29, 2020