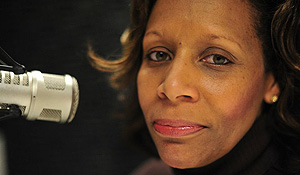 Patricia Hall-Bolling is a mother of four, radio host and author of a book, Ammunition for God's Soldiers. She's busy pursuing a degree in creative writing with a minor in communication.
Despite all that, she has time to work night hours at the Wake Forest gatehouse as a campus police officer.
"I smile at everyone who comes through," she says.
Read more about Hall-Bolling in The Old Gold & Black »