Main Content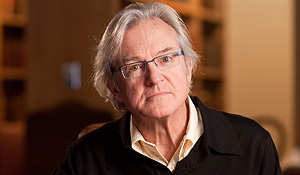 Noted Southern historian Paul Escott, Reynolds Professor of History at Wake Forest University, received the Christopher Crittenden Memorial Award for contributions to North Carolina history at the annual joint meeting of the North Carolina Literary and Historical Association and the Federation of Historical Societies on Nov. 18.
Escott is the author of 13 books, including "North Carolinians in the Era of the Civil War and Reconstruction" (University of North Carolina Press, 2008).
He has twice won the Mayflower Cup, an award for the best non-fiction book written in North Carolina for his books, "Slavery Remembered" and "Many Excellent People."
Escott teaches the history of the Civil War and Reconstruction at Wake Forest and has written a number of articles on Southern and Civil War history.  He was the 1988 winner of the R.D.W. Connor Award from the Historical Society of North Carolina for an article published in the North Carolina Historical Review.
Escott joined the Wake Forest faculty in 1988. He served as Dean of the College from 1995 until 2004.  He holds a bachelor's degree from Harvard University, as well as a master's degree and a doctorate from Duke University.
Recent Posts
May 22, 2020

May 20, 2020

May 19, 2020