Main Content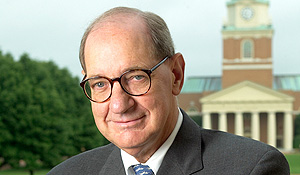 The Wake Forest School of Medicine's research center that focuses on brain tumors will be named in honor of the former Wake Forest president who helped direct funding to the cause both before and during his battle with the disease.
Hearn, the university's president from 1983 to 2005, died of a brain tumor in August 2008.
The center will be known as the Thomas K. Hearn Jr. Brain Tumor Research Center. It is part of the nationally recognized and the National Cancer Institute-designated Comprehensive Cancer Center at Wake Forest Baptist Medical Center.
Read more on wakehealth.edu »
Read more from the Winston-Salem Journal »
Recent Posts
May 22, 2020

May 20, 2020

May 19, 2020