Main Content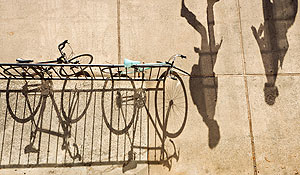 Wake Forest won several awards in the 2011 University Photographers Association of America print and publications competition.
The Viewbook won second place in the Viewbooks category of the publications competition. Julie Helsabeck was the designer, Cherin Poovey did the writing and Ken Bennett was the photographer.
Bennett was awarded second place in the Photo Essay category for the "Verbal Victor" entry.
A photograph of students outside the Pit won honorable mention in the Features category of the print competition.
Bennett finished 19th overall in the monthly image competition.
View a sample of Wake Forest's winning entries (Flickr) »
View all the winners of the print competition here (PDF) »
View the covers of the publications winners here (PDF) »
Recent Posts
August 6, 2020

August 5, 2020

August 5, 2020