Main Content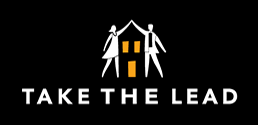 Several Wake Forest staff members, professors and students are putting their dancing shoes on — and their pride on the line — to raise money for the Bethesda Center for the Homeless.
Fifteen teams of local "celebrities" paired with dance instructors or student dancers are competing in the second annual Take the Lead dance competition, a local version of the popular television show "Dancing with the Stars."
Organizers hope to raise about $150,000 to support the Bethesda Center, the largest shelter for homeless men and women in Forsyth County. Fans can vote for their favorite dancers online at http://www.taketheleadws.com/dancers.html; each vote costs $10. Teams will show off what they hope to be the winning moves during a finale at the Benton Convention Center on April 7, hosted by Denise Franklin, general manger of 88.5 WFDD.
Jermyn Davis ('10), a Wake Forest Fellow in the President's Office, said he was reluctant at first when Julie Hatch, wife of President Nathan O. Hatch and a board member of the Bethesda Center, asked him to participate.
But he decided to risk stepping on a few toes after visiting the Bethesda Center. "After they explained the important work the Bethesda Center is doing and how much this fundraiser helps their daily operations, I was all in," he said.
Davis is dancing the salsa with freshman Desaly Gonzalez, a member of the Wake Forest Dance Company from Miami, Fla. Robert Simpson, an adjunct faculty member in the theatre and dance department, choreographed their dance and the dances of several other teams.
Teams have videos posted online describing why they should be the winning team, if not for their dancing skills, than for their video. Watch the videos at http://www.taketheleadws.com/videos.html.
James Dunn, Wake Forest's vice president and chief investment officer, has put his networking and money-management skills to good use in the contest — he's the frontrunner in the online voting. In his video, he channels a young Tom Cruise in 1983′s "Risky Business" and dances with the Demon Deacon in the Z. Smith Reynolds Library.
Dunn is dancing with junior Conley Henderson, a psychology major from Winston-Salem and another member of the Wake Forest Dance Company. They have been practicing about two hours a week for the last several weeks. "My only (previous) dance experience is I've been told I'm a fun wedding dancer," Dunn said.
Dr. Jonathan Burdette, a professor of neuroradiology at Wake Forest Baptist Medical Center, is dancing with Nina Lucas, director of the Wake Forest dance program.
In addition to Gonzalez and Henderson, two other members of the Wake Forest Dance Company also volunteered to share their talents. Elise Pacicco, a junior history major from Charlotte, is dancing with Winston-Salem City Councilman Derwin Montgomery. Sydney Diana, a junior communication major from Watchung, N.J., is dancing with attorney Jim Lambie.
Hayes C. Henderson, executive creative director in the communications and external relations office, worked with the Bethesda Center to develop the Take the Lead logo, publicity materials and website when he was with Henderson Bromstead Art.
Other celebrity participants are Donny Lambert, president of North Carolina Baptist Hospital; Winston-Salem Mayor Allen Joines; Rabbi Mark Strauss-Cohn of Temple Emanuel; J.B. Edwards of the Downtown Residents' Association of Winston-Salem; the Rev. David Hodges of St. Paul's Episcopal Church; Lucinda Jones, a community volunteer; Roger Landrew, a Bethesda Center client; Cheryl Lindsay of Hanesbrands Inc.; Jennifer Manner, the owner of Mozelle's Restaurant; and Lorena Munoz-Holladay of BB&T.
Wake Forest field hockey coach Jennifer Averill competed in the first competition last year. Businessman Guy Arcuri won last year's competition.
— By Kerry M. King ('85), Office of Communications and External Relations
Recent Posts
June 3, 2020

June 2, 2020

June 2, 2020