Main Content
Students, faculty and alumni will be honored during the annual Founders' Day Convocation, celebrating Wake Forest's founding, on Feb. 17. The program will be held at 4 p.m. in Wait Chapel. A reception will be held immediately afterwards in the lobby of the Scales Fine Arts Center.
The program will feature seniors Catherine Berenato, Ashley Gedraitis and Ava Petrash, who will present their senior orations reflecting on their four years at Wake Forest. Every year, faculty members nominate outstanding seniors to prepare orations; 10 students are invited to present their orations before a faculty panel at the Senior Colloquium, and the panel selects the three finalists.
Berenato, an English major from Blacksburg, Va., will speak on "Building Bridges at Home and Abroad." Gedraitis, an English major from Peru, Ill., will submit her "Application for the Class of 2011." Petrash, a sociology major from Kensington, Md., will read her essay, "To Understand the World."
Founders' Day is held every February to observe Wake Forest's founding in February of 1834. The University's highest honor, the Medallion of Merit, will be presented to trustee Wayne Smith ('60). Since it was first established in 1968, the Medallion of Merit has been awarded to 54 recipients who have rendered distinguished service to the University, including past presidents, trustees, benefactors, alumni, and retired faculty and administrators.
Past winners of the Medallion of Merit.
Read more campus news at Inside WFU.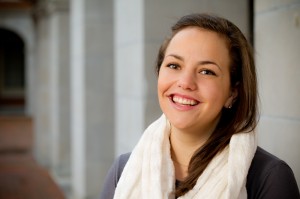 A number of awards will be presented to faculty members to recognize excellence in teaching, research and service, including the Jon Reinhardt Award for Distinguished Teaching; the Donald O. Schoonmaker Faculty Award for Community Service; the Kulynych Family Omicron Delta Kappa Award; the Reid-Doyle Prize for Excellence in Teaching; the Award for Excellence in Research; the Joseph Branch Excellence in Teaching Award; and the Bill J. Leonard Distinguished Service Award Pro Fide et Humanitate.
Two alumna who received the Marcellus Waddill Excellence in Teaching Award last fall also will be recognized. Melanie Huynh-Duc (MAEd '05) teaches English at Northwest Guilford High School in Greensboro. Amy Talley (MAEd '06) teaches at Ashley Elementary School in Winston-Salem. The Waddill Award, given annually to two alumni teachers, is named for retired Professor of Mathematics Marcellus Waddill and funded by his son, David. Each recipient receives a $20,000 cash award, one of the largest monetary prizes of any teaching award in the country.
— By Kerry M. King ('85), Office of Communications and External Relations
Recent Posts
July 2, 2020

July 2, 2020

June 30, 2020