Main Content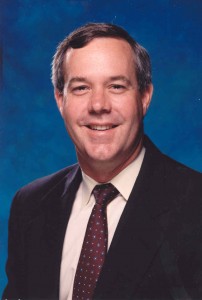 Wake Forest trustee James "Jim" Judson Jr. ('80) and his wife, Beth, were killed Tuesday when their private plane crashed in Mississippi. He was 52.
Judson, a successful Atlanta businessman, served on the board of trustees from 2004 – 2008 and began a second term on the board this summer. He had previously served on the University's Alumni Council and the Deacon Club Board of Directors.
"Jim and Beth have been wonderful members of the Wake Forest community and have served the University with distinction in many capacities," said President Nathan O. Hatch. "We will miss them dearly."
According to news reports, the Judsons were returning home to Atlanta after attending their daughter's golf tournament when their plane crashed in Alcorn County in northeastern Mississippi. Their daughter, Lauren, is a member of the golf team at the University of Southern Mississippi, where she is a freshman.
The Judsons also have one son, Dean, who is a junior at High Point University.
Jim Judson had recently served on the Class of 1980's 30th reunion committee. As a student, he was a member of Lambda Chi Alpha fraternity. He graduated with a degree in political science.
Judson also served on the board of directors of Atlanta-based CreditHawk, LLC, a legal-software service provider in Atlanta. He was one of the founders of Witness Systems Inc., the premier supplier of quality monitoring and recording solutions for call centers. He served as president of Witness Systems from 1995 to 1998.
— By Kerry M. King ('85), Office of Communications and External Relations
Recent Posts
June 5, 2020

June 4, 2020

June 3, 2020