Main Content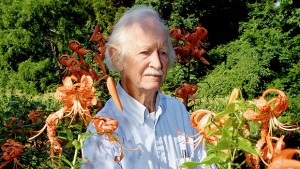 G. McLeod Bryan, a professor emeritus of religion who was known for championing racial justice and human rights, died Sept. 29 in Winston-Salem. He was 90.
His family will receive friends Thursday night from 6:30 – 8 p.m. at Salem Funeral Home, on the corner of Reynolda and Polo roads. His memorial service will be held Sunday at 3 p.m. in Wait Chapel.
Professor Bryan taught at Wake Forest from 1956 through 1987. He received his bachelor's degree from Wake Forest in 1941 and his master's in 1944. He completed his Ph.D. from Yale University.
Memorials may be made to the Religion and Public Engagement Program, Department of Religion, P.O. Box 7212, Winston-Salem, NC, 27109; or to the G. McLeod Bryan Caring Award, Mars Hill College, P.O. Box 370, Mars Hill, NC, 28754.
Recent Posts
May 22, 2020

May 20, 2020

May 19, 2020