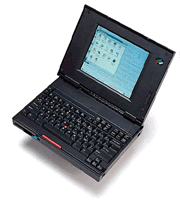 The Wake Forest Information Network (WIN) went online in July, providing a secure portal on the Wake Forest University Web site to an array of new Intranet services tailored to students, faculty, staff and alumni.
In one example of new WIN services, students, faculty and staff will use WIN's telephone directory to look up campus numbers instead of picking up temporary telephone directories from Telecommunications before the new campus phone books are distributed.
Students can also use WIN to access their grades, class schedules and registration holds while instructors can view their class rosters and class facebooks. Students' advisors can access such information as advisee grades, class schedules and advisee demographic information.
Online class registration and online admissions — two of the most requested features from WIN — are expected to be available later this year, according to Anne Yandell, director of business application development, who has shepherded the WIN project since its inception last year.
Yandell said that a small pilot group of seniors with ThinkPads will register this fall for spring classes before all students preregister in April 1999 for their fall courses through WIN. High school seniors will be able to apply online to Wake Forest after Sept. 15.
Another new WIN-related service is an alumni directory and e-mail forwarding address for alumni that will be available in November. The address automatically forwards e-mail to e-mail addresses tied to accounts alumni have at work or at home through Internet service providers.
Other WIN services include a message board for campus announcements, a publicly available campus directory, detailed campus directories with photographs (available internally only), a submission form for address changes, a library of downloadable forms from various departments, and campus meeting space information (available only to faculty and staff).
To use WIN, all users must have an individual login and password. WIN accounts have already been created for all faculty, staff and students who have an e-mail account on the university's system. Students will be notified how to obtain their login and password by e-mail. Faculty and staff have already been notified by e-mail about how to get a WIN login and password. To access WIN, go to the Administration page and click on the link in the left-hand column that reads "The Wake Information Network." Only those services that the user has legitimate access to are presented via a menu screen.
"We see WIN as a growing electronic resource that we hope everyone will use throughout the day," Yandell said. "Our thinking is that, as it evolves, we can greatly reduce the reliance on paper. It may take a while for people to begin to trust the security of electronic resources, but this is a very secure system and we feel that it is the future."
Because the information provided through WIN's portal is drawn from the university's regular student and employee databases and is maintained by several different departments, Yandell said that it may take a few days for address or other changes submitted through WIN to be made.
"People may find from time to time that some information is out of date or incorrect," she said. "As the system is used more and the various departments become more aware of the importance of keeping information current, the information will be updated more quickly."
In addition to the services WIN now delivers, other planned features are a campus calendar, a student ride board, on-line vehicle registration, a Web page students can use to access WIN and other campus information electronically, and the ability to look up billing information and other student records.
"WIN's Web interface means that WIN will never be a finished product," Yandell said. "It will continue to evolve."