Main Content
School of Business accounting faculty Andrea Kelton and Ya-wen Yang received the 2015 Accounting Information Systems Notable Contributions to the Literature Award.
The award was presented Aug. 11 during the American Accounting Association annual meeting in Chicago. The award recognizes a paper published prior to Dec. 31, 2013 ,that has had a significant impact on accounting information systems research, theory, or practice.
Kelton and Yang's paper, "The Impact of Corporate Governance on Internet Financial Reporting," was published in the Journal of Accounting and Public Policy in 2008. The research examined why firms make the choice to take the extra steps to engage in Internet Financial Reporting (IFR) – a voluntary disclosure.
Congratulations to Wake Forest University faculty who have been awarded fellowships and recieved promotions.
Wake Forest Faculty Fellowships______________________________
The Wake Forest Faculty Fellowship is a program of financial support designed to honor our best teacher-scholars. Recipients are:
Rebecca Alexander (CHM), The F.M. Kirby Family Faculty Fellowship<
Laura Aull (ENG), The Dunn-Riley Faculty Fund Fellowship
Christa Colyer (CHM), The Robert & Debra Lee Faculty Fellowship
Mary Dalton (COM), The Reinsch/Pierce Family Fellowship
Katy Harriger (POL), The Tatum Family Fund Faculty Fellowship
Omaar Hena (ENG), The Young Family Faculty Fellowship
Peter Kairoff (MUS), The Denton Family Faculty Fellowship
John Pickel (ART), The Hoak Family Faculty Fellowship
Albert Rives (CHM), The Gale Family Faculty Fellowship
Michael Sloan (CLA), The Kenyon Family Faculty Fellowship
Eric Stottlemyer (ENG), The Bitove Family Fund Faculty Fellowship
Robert Whaples (ECN), The Hough Family Faculty Fellowship
Read more
See a list of faculty milestones in July 2014: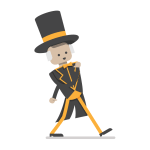 Load More