Main Content
Eight speakers are scheduled to participate in Wake Forest's 5th annual TEDxWakeForestU event on Feb. 20 from 12 to 4 p.m. in Wait Chapel.
Topics will include cyber security,human trafficking, food safety and more.  Among the speakers will be Mark Hurd, chief executive officer of Oracle Corporation. The theme for the event is Haven: Fearlessness Reimagined.
Tickets are free for Wake Forest University students, faculty and staff. General public tickets are $15. All attendees must have a ticket to attend.
More details about the event are available here.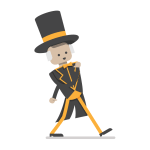 Load More