Main Content
In October 2019, Wake Forest University housekeeping staff, arborists, turf crew members, locksmiths and carpenters were among nearly 70 staff members who participated in "From the Ground Up," an original dance performance held on Hearn Plaza. Directed by Allison Orr ('93) of Forklift Danceworks in Austin, the production elevated the dedicated people whose skillful work often goes unseen.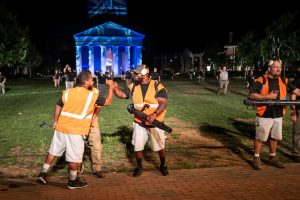 To commemorate the anniversary of this groundbreaking event, IdeasCityWS will host a "Beta Bonfire" panel discussion on Thursday, Dec. 10 at 5 p.m., looking back at the production through the lens of workforce development. Christina Soriano, associate provost for the arts and interdisciplinary initiatives associate professor, will moderate the virtual conversation.
Presenters include:
Allison Orr, Founder and artistic director of Forklift Danceworks in Austin, Texas;
John Shenette, Vice president of Facilities and Campus Services at Wake Forest University;
Stephanie Poskin, Senior director of Wake Forest Facilities Support Services & Operations;
Kobak Taylor, "From the Ground Up" performer and Wake Forest Facilities and Campus Services locksmith;
Cynthia Wilson, "From the Ground Up" performer and Wake Forest custodial department team lead; and
Matt Crawford, Senior theatre major from Austin, TX, and a student leader on the "From the Ground Up" project.
A documentary that captures the spirit of the performances is available for viewing as background for the discussion.
The event is free and open to the public. Registration is available here.
See a list of faculty and staff milestones in September 2016:
See a list of employment milestones reached by staff in September 2012: Read more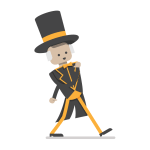 Load More