Main Content
See a list of employment milestones reached by staff in September 2013: Read more
The Staff Advisory Council (SAC) will hear a presentation on the University's benefit programs at a March 26 meeting.
Angela Culler and Shannon Calleja, members of the Human Resources staff, will make a presentation on benefit programs in advance of the annual benefits enrollment for staff and faculty.
The SAC will meet from 9:30-11 a.m. on Tuesday, March 26, at Benson University Center, Room 401 C/D. SAC meetings are open to all staff.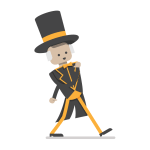 Load More