An update on the newly-opened Wake Downtown will be presented to the Staff Advisory Council on Feb. 9 by Rebecca Alexander, professor of chemistry and director of academic planning for Wake Downtown.
Other speakers will be David Coates and Allan Louden, who will speak about the "Making Wake Forest a Poverty-Free Space" initiative.  Coates is Worrell Professor of Anglo-American Studies and Louden is professor of communication and chair of the Department of Communication.
The Staff Advisory Council will meet at 9 a.m. in the fourth-floor auditorium in the Z. Smith Reynolds Library.  Staff are invited to attend.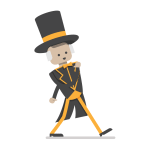 Load More