Main Content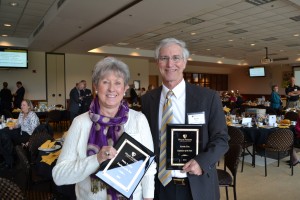 Kevin Cox (MA '81), director of crisis communications and community relations in University Advancement, and Patty Lanier, administrative coordinator for the Department of Communication, were named Employees of the Year at the Staff Rewards & Recognition Luncheon on Nov. 4.
Cox, who has held a number of leadership roles in the Office of Communications and External Relations, joined Wake Forest as a staff member in 1990. He was recognized for his calm and careful communication style, particularly in difficult situations; his ability to build strong and trusting relationships; his dedication to mentoring staff of all experience levels; and his commitment to preserving and improving the Wake Forest community. Cox currently represents Wake Forest and University Advancement on many committees and councils, including the Winston-Salem Chamber of Commerce Tech Council, Staff Advisory Council and University Area Neighborhood Association.
Lanier has been at Wake Forest since 1998 and was called the "heartbeat" of her department. She was recognized for taking a proactive, solutions-oriented approach to helping students, faculty and staff in the department; exercising consistently good judgment in routine activities and challenging circumstances; anticipating and planning for upcoming needs; and maintaining a smile and sense of tranquility, while keeping others on deadline.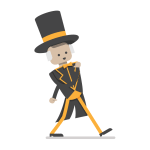 Load More