Main Content
Graham, Laura P., & Miriam E. Felsenburg. (Law & Law Emeritus). The Pre-Writing Handbook for Law Students, 2nd ed. Carolina Academic Press. 2019. 
Kem, Judy. (French). Pathologies of Love: Medicine and the Woman Question in Early Modern France. University of Nebraska Press. 2019.
Lamb, Michael, & Brian A. Williams, Eds. (Interdisiplinary Humanities and Program for Leadership & Character). Everyday Ethics: Moral Theology and the Practices of Ordinary Life. Georgetown University Press. 2019.
Oksanish, John. (Classical Languages). Vitruvian Man: Rome Under Construction. Oxford University Press. 2019.
Sinanoglou, Penny. (History). Partitioning Palestine: British Policymaking at the End of Empire. University of Chicago Press. 2019.
Taplin, Ian M. (Sociology). Evolution of Luxury. Routledge. 2019.
Michael Lamb, director of the Program for Leadership & Character at Wake Forest, will speak at the April 9 meeting of the Staff Advisory Council (SAC).
The meeting will be held from 9 a.m. to 10:30 a.m. in Benson University Center, Room 401 B/D. The meeting is open to all staff and others.
Lamb, who is also assistant professor of politics, ethics & interdisciplinary humanities, recently played a major role in organizing the three-day "Arts of Leading" international conference at Wake Forest. The interdisciplinary conference brought together leading scholars from classics, history, literature, philosophy, religion and the visual and performing arts to showcase what can be learned about leadership from the liberal arts.
The meeting and event schedule for the SAC is available on its website.
Twenty-one University faculty members will serve as faculty fellows in first-year residence halls in 2017-18.
The faculty fellows program increases faculty-student engagement by promoting informal, regular interactions between students and faculty in the residence halls for first-year students. The program fosters exceptional faculty-student engagement and helps to educate the whole person through enriching the intellectual, cultural, and social lives of the first-year students.
Faculty Fellows work closely with first-year residents throughout the academic year, creating programs, hosting dinners and interacting with students in their assigned residence halls.
2017-18 faculty fellows:
Angelou
Barbara Lentz, senior fellow (School of Law)
John Friedenberg (Theatre and Dance)
Jed Macosko (Physics)
Babcock
Erica Still, senior fellow (English)
Michael Lamb (University Scholar)
Al Claiborne (Chemistry)
Bostwick
John Llewellyn, senior fellow (Communication)
Teresa Sanhueza (Spanish and Italian)
Sam Beck (School of Business)
Collins
Melissa Jenkins, senior fellow (English)
Eric Carlson (Physics)
Molly Knight (German and Russian)
Johnson
Ananda Mitra, senior fellow (Communication)
Swati Basu (Physics)
Brian Calhoun (Counseling)
Luter
Mark Scholl, senior fellow (Counseling)
Darlene May (Spanish and Italian)
Bernadine Barnes (Art)
South
Ron Von Burg, senior fellow (Communication)
Alessandra Von Burg (Communication)
Paul Jones (Chemistry)
​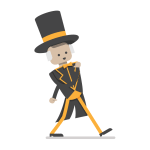 Load More