Main Content
PRSA, the nation's leading professional organization serving the communications community, presented Wake Forest University with the Silver Anvil Award at a ceremony in New York City on June 6.
Wake Forest won the award in recognition of its Call to Conversation program, which began in 2017 and has become an international movement with one goal: to spark more meaningful conversations.
From its first days as a pilot program of moderated, small-group dinner conversations with alumni and parents, Call to Conversation now reaches out to the entire Wake Forest community—on- and off-campus.  In such gatherings, participants "share a meal, discuss a single timely topic and form relationships based on empathy and mutual respect," according to a story posted online last fall.
The Call to Conversation website explains that "the immediate impact of the Call to Conversation will be new relationships and a stronger community.  Long term, a culture of conversation will be a recognized signature of the Wake Forest Experience."
At the June 6 awards event, PRSA handed out 50 Silver Anvil Awards and 62 Awards of Excellence.  The full list, which includes Wake Forest, is available here.
"This year's entries were among the most innovative we've seen in the history of the awards, truly reflecting the rapid transformation that technology, social media and myriad cultural forces are bringing to the communications industry," said Debra Peterson, 2019 PRSA chair.
Wake Forest's award was in the category of internal communications for associations/government/nonprofit organizations.  Many of the recipients included some of the best-known companies in the world, whose communication projects were managed by top international public relations and design agencies.
Staff representing Wake Forest at the awards event were Brett Eaton, Melody Miller, Hannah Duane, Hannah McGee, Megan Donovan, Lindsay Hudson Ortyn, Andrea Ellis and Shakinah Simeona-Lee.
See a list of employment milestones reached by staff in November 2013: Read more
Faculty and staff helped the Wake Forest community "Hit the Bricks" hard this year, joining with students to run nearly 23,000 laps around Hearn Plaza and to raise close to $30,000 for cancer research and the Brian Piccolo Cancer Fund.
Overall, 17 faculty and staff teams participated this year. Click to view a photo gallery »
The top five teams in the faculty/staff division were:
Crusaders (504 laps): Charlene Buckley, James Buckley, Kevin Cox, Ryan Scholl, Brett Eaton, Sean Daly, Rob McNamara, Phil May, Michael Shuman, James Torrible
The Committee (Undergraduate Admissions, 417 laps): Dawn Calhoun, Paul Gauthier, Frank Brown, Lori Pilon, Brett Kaiser, Victoria Hill, Jennie Harris, Megan Massey, Ethan Groce
Alumni Haul (Undergraduate Advancement, 378 laps): Paul Wingate, Mark Anderson, Mike Haggas, Stuart Tucker, Sarah Boerkircher, Megan Donovan, Pamela Bunten, Liz White, Curtis Bloomer, Sandy Saulpaugh
Chemistry Department (378 laps): Megan Rudock, Rebecca Alexander, Mark Welker, David Wren, Amanda Jones, Kathryn Riley, Craig Clodfelter, Sarah Bergman, Lindsay Macnamara, Justin Piedad
"Hit the Bricks" is part of a series of student-run events and activities to honor the former Chicago Bears running back, Brian Piccolo, who attended Wake Forest in the 1960s. The 1971 film, "Brian's Song," was based on the real-life relationship between teammates Brian Piccolo and Gale Sayers and the bond established when Piccolo discovers he is dying of cancer at the age of 26.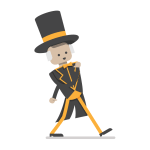 Load More