Main Content
Congratulations to Wake Forest University faculty who have been awarded fellowships and recieved promotions.
Wake Forest Faculty Fellowships______________________________
The Wake Forest Faculty Fellowship is a program of financial support designed to honor our best teacher-scholars. Recipients are:
Rebecca Alexander (CHM), The F.M. Kirby Family Faculty Fellowship<
Laura Aull (ENG), The Dunn-Riley Faculty Fund Fellowship
Christa Colyer (CHM), The Robert & Debra Lee Faculty Fellowship
Mary Dalton (COM), The Reinsch/Pierce Family Fellowship
Katy Harriger (POL), The Tatum Family Fund Faculty Fellowship
Omaar Hena (ENG), The Young Family Faculty Fellowship
Peter Kairoff (MUS), The Denton Family Faculty Fellowship
John Pickel (ART), The Hoak Family Faculty Fellowship
Albert Rives (CHM), The Gale Family Faculty Fellowship
Michael Sloan (CLA), The Kenyon Family Faculty Fellowship
Eric Stottlemyer (ENG), The Bitove Family Fund Faculty Fellowship
Robert Whaples (ECN), The Hough Family Faculty Fellowship
Read more
See a list of faculty milestones in July 2014:
Blee, Lisa. (History). Framing Chief Leschi: Narratives and the Politics of Historical Justice. The University of North Carolina Press. March 2014.
Duke, Steven T. (Center for Global Programs and Studies). Forwards by Steven S. Reinemund (School of Business) & Ken Bouyer. Preparing to Study Abroad: Learning to Cross Cultures. Stylus Publishing. February 2014.
Escott, Paul D. (History). Uncommonly Savage: Civil War and Remembrance in Spain and the United States. University Press of Florida. March 2014.
Garrison, Ray H., Eric W. Noreen, & Peter C. Brewer. (School of Business). Managerial Accounting, 15th ed. McGraw-Hill. January 2014.
Johnston, Lucas F., & Whitney Bauman, Eds. (Religion). Science and Religion: One Planet, Many Possibilities. Routledge. February 2014.
Miller, Christian B. (Philosophy). Character and Moral Psychology. Oxford University Press. March 2014.
Newsome, Deborah W., & Samuel T. Gladding (Counseling). Clinical Mental Health Counseling in Community and Agency Settings, 4th ed. Pearson. July 2013.
Yamane, David. (Sociology). Becoming Catholic: Finding Rome in the American Religious Landscape. Oxford University Press. February 2014.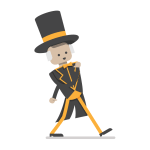 Load More