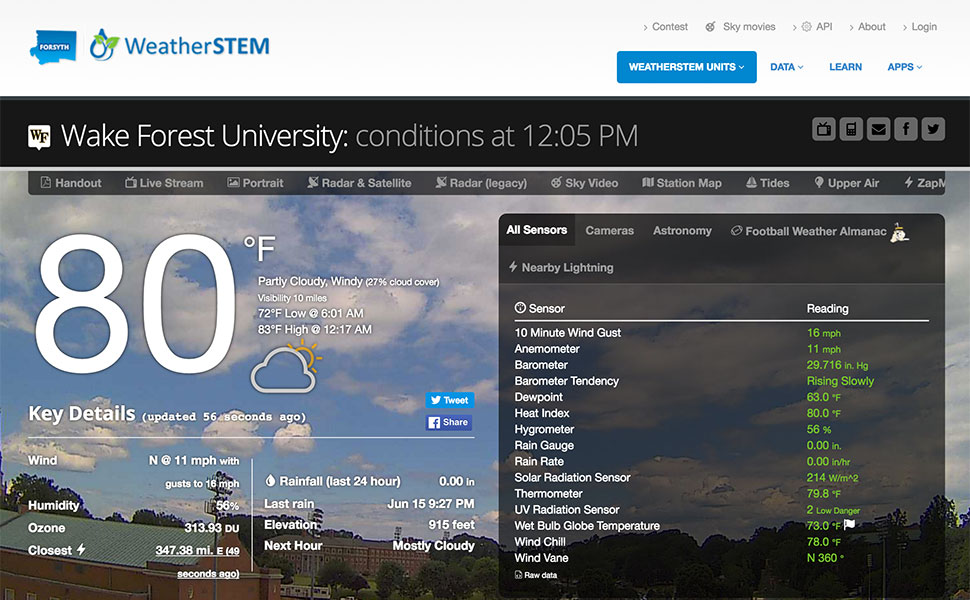 Now is the time of the year when many at Wake Forest are asking, "How hot is it?" Two new weather stations installed on campus will answer that question and many others about the weather around the clock.
The WeatherSTEM stations were installed, recently, on top of the Miller Center and the scoreboard at BB&T Field.  They use a combination of weather instruments and sensors to take environmental measurements and offer frequently updated details on temperature, humidity, the heat index, barometric pressure and much more.
Each station includes a sky camera, with one directed toward Kentner Stadium, Farrell Hall and Wait Chapel, while the other camera is directed across BB&T Field.
While the weather stations are useful for anyone interested in weather at and around the University, they offer valuable information to a number of University departments and groups, including the Wake Forest Police Department and the University's Crisis Management Team.
Anyone with access to the internet can visit the web sites for the weather stations located at the Miller Center and BB&T Field.  Each web site has a link to the other. The links are labeled "WEATHERSTEM UNITS" and can be found at the top right side of the sites. Read more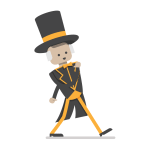 Load More