Main Content
The University's Pro Humanitate Institute will host a panel discussion called "The Flag: Navigating Southern Identity, Race and Symbolism" on Sept. 2 from 6-7 p.m. in Wait Chapel.
The panel will include:
Katon Dawson – Dawson was first elected Chairman of the South Carolina Republican Party in 2002, was unanimously re-elected twice, and served on the Republican National Committee from 2002-2009. A leading voice in removing the flag from the South Carolina state capitol, he is now president of Dawson Public Affairs.
 Alicia Garza – An organizer, writer, and freedom dreamer, Garza is Special Projects Director for the National Domestic Workers Alliance, the nation's leading voice for dignity and fairness for the millions of domestic workers in the United States. She is also the co-creator of #BlackLivesMatter.
Bree Newsome – A filmmaker, singer, songwriter and community organizer, Newsome made headlines when she climbed a flagpole and removed the Confederate flag flying at the state capitol in Columbia, S.C.
 James Ian Tyson– Tyson is a grassroots organizer who was arrested alongside Bree Newsome after they removed the flag from the South Carolina state capitol grounds.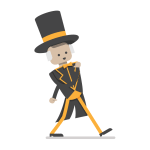 Load More