Main Content
See a list of employees joining and leaving the University in March 2017:
Two law enforcement officers with extensive experience in community policing at North Carolina universities have joined the Wake Forest University Police Department in senior leadership roles.
Derri Gaskins Stormer, formerly with East Carolina University's police department, comes to Wake Forest as a major.  Joe Larkin Dixon joins Wake Forest as a captain after serving in the police department at the University of North Carolina at Greensboro.
Both started their new jobs on Jan. 25.  The campus community is invited to meet them and other University Police officers at "Coffee with a Cop" on Feb. 4 from 2:30 p.m. to 4 p.m. in Reynolda Hall's Green Room.
"Derri Stormer and Joe Dixon are outstanding additions to our department and our university community," Wake Forest Police Chief Regina Lawson said.
"They have devoted their careers to service in higher education communities," Lawson said.  "They bring a deep understanding of effective and progressive policing in a university environment."
"Wake Forest is very attractive to accomplished, energetic and innovative law enforcement officers," Lawson said.  "We were able to hire from an impressive candidate pool."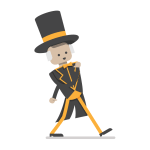 Load More