Main Content
A message from Chair of the Wake Forest University Board of Trustees Gerald Roach.
Dear Wake Forest community,
Yesterday, President Hatch announced his intention to retire at the end of June. While President and Mrs. Hatch and the Wake Forest University Board of Trustees have prepared for this day for more than a year, it is still difficult to comprehend that it has arrived. Over these 15 years, the Hatches have faithfully led Wake Forest University. They have been model citizens for this community and have inspired a generation of growth and achievement that has transformed Wake Forest. The Board of Trustees is grateful for their exceptional leadership, and we look forward to joining together as a community to thank the Hatch family for their numerous contributions to our institution in the coming months.
This announcement does not change the way Wake Forest University is led. President Hatch will continue to lead our team with the same vigor, vision and good judgment as he has these last 15 years, and he has generously volunteered to continue beyond June 30 if needed to facilitate the transition.
The members of the Board of Trustees of Wake Forest University are pleased to announce its next class of Trustees and Officers, for the term beginning July 1, 2015.
Dr. Donna A. Boswell ('72, MA '74) will serve as the Chair of the Board, a historic event for the University, as her election marks the first female to serve in this role. Bobby R. Burchfield and Gerald Roach have been elected Vice Chairs of the Board, and Hof Milam has been elected Treasurer. J. Reid Morgan and Anita M. Conrad will remain Secretary of the Board and Assistant Secretary of the Board, respectively. Each of these officers will serve for the 2015-2016 term.
"Wake Forest has been fortunate to have strong visionaries at the helm of the Board of Trustees. Our new chair, Donna Boswell, is just such a leader," said Wake Forest University President Nathan O. Hatch. "I am pleased to welcome Donna to the role of chair, for I am confident that her proven integrity, passion for higher education and unparalleled commitment to Wake Forest will continue to serve the Board and our University well."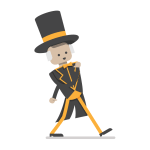 Load More