Main Content
This message is posted on behalf of University Stores:
Long-time textbook manager Willie Williams has been appointed general manager for University Stores.  Follett announced this change upon the promotion of former general manager Andy Roush to a regional manager post.
Williams has held various positions in his 16-year tenure with University Stores, both during the time when Wake Forest operated the store and through the transition to Follett.
Roush will be assuming the position of regional sales and operations manager with Follett for the South Carolina region, which includes 23 four-year and two-year college and university properties.
Williams will oversee all University Stores operations including the Bookstore, Deacon Shop on the Quad, the Hanes Mall Deacon Shop, and course material services. He can be reached at 336-758-3562 or williawl@nullwfu.edu.
This message is provided by Hof Milam, the senior vice president for finance and administration:
University Stores and its employees have served our campus well for many years.  However, in the face of a rapidly changing industry and declining financial performance, the University had to begin considering other service delivery models earlier this year.
After careful consideration, the University has selected Follett Higher Education Group to manage all University Stores locations beginning this summer.  Follett, the nation's largest operator of college bookstores, serves more than 5 million students at more than 1,600 physical and online stores and employs approximately 10,000 associates worldwide.  Follett has longstanding relationships with many colleges and universities, including Stanford, Boston College, Georgetown and Kentucky.
The selection of Follett was made following an extensive request for proposal process. The University considered proposals from three management companies, as well as a presentation by our current management team. In the end, Follett's proposal offered the greatest financial improvement to the University, substantially better than our current self-operating model.  Contracting with Follett also mitigates the University's risk in attempting to compete in the increasingly digitized campus bookstore business. Read more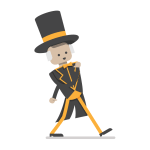 Load More