Main Content
Wake Forest University has named its two newest Presidential Chairs: Alan Palmiter as the William T. Wilson, III, Presidential Chair for Business Law and Koleman Strumpf as the Burchfield Presidential Chair of Political Economy.
Palmiter has an international reputation as a teacher and scholar in business law, including corporate law, securities regulation, mergers and acquisitions, sustainable corporations, energy law and legal valuation. Since joining the School of Law faculty in 1986, he has held dozens of leadership roles on campus, such as Associate Dean of Graduate Programs, Howard L. Oleck Professor of Business Law; Center for Energy, Environment and Sustainability (CEES) advisory board member; and Wake Forest Law Review faculty advisor. Frequently cited in national media, Palmiter recently has been in the midst of the scholarly debate of the corporation from private entity to government substitute, with a current focus on the moral obligations of the shift in roles.
"How delighted we all are to recognize Alan's singular contributions as participant in the debates on business and society, as devoted community, university and law school servant, and as teacher par excellence," said Dean of Law Suzanne Reynolds.
Strumpf joined the Department of Economics earlier this month, having come to Wake Forest most recently from the University of Kansas School of Business. Strumpf's most recent work focuses on file sharing (the economic impact on the entertainment industries), prediction markets (election futures, corporate applications), and industrial organization (formal evidence of first degree price discrimination in the real world). His research has received extensive media coverage in major news outlets such as CNN, Wall Street Journal, New York Times, Financial Times and The Atlantic.
"I am pleased to welcome Koleman to Wake Forest because he embodies the teacher-scholar ideal we value so much. His outstanding scholarship in applied microeconomics is a terrific complement to the excellent body of work already underway in our Department of Economics," said Dean of the College Michele Gillespie.
So far, the Wake Will Lead campaign has raised more than $70 million to recruit and retain best-in-class faculty, including the creation of 10 Presidential chairs for faculty who are exceptional researchers in their field as well as dedicated teachers.
Palmiter and Strumpf's respective appointments to the Wilson and Burchfield Presidential Chairs mean six of the 10 have been named, including:
The Rubin Presidential Chair of Jewish History – established by Mike (MALS '13) and Debbie (MAEd '83, MALS '05) Rubin of Winston-Salem. Debbie, a University Trustee, has worked as a counselor in the University Counseling Center for several years; held by Professor Barry Trachtenberg, Department of History.
The Andrew Sabin Family Foundation Presidential Chair in Conservation Biology – established through the family foundation of Wake Forest parent Andrew Sabin (P '17) to support environmental programs around the world; held by Professor Miles Silman, Department of Biology.
The Thomas W. Smith Foundation Presidential Chair in Business Ethics – supports a faculty member committed to the exploration of the relationship between business, government and society; held by Jim Otteson, Department of Economics.
The Inmar Presidential Chair of Analytics at the School of Business – established by the Winston-Salem-based company that is known for operating intelligent commerce networks; held by Jeffrey Camm, School of Business.
The Centro de Innovación Científica Amazónico (CINCIA) has been established through Wake Forest's Center for Energy, Environment, and Sustainability (CEES).
Wake Forest has received nearly $10 million in support to establish CINCIA – the largest grant received by the University. The new research center aims to develop transformative solutions to promote sustainable use of tropical landscapes, combat environmental destruction and improve human health in the Amazonian province of Madre de Dios (MDD) in Peru.
CINCIA will be led by the efforts of Wake Forest conservation biologist and CEES director Miles Silman, who will serve as the associate director for science; longtime colleague and a leading expert on mercury in the Amazon Luis Fernandez, who will serve as executive director; and Michelle Klosterman, director of academic development and assessment in the Office of Global Affairs at Wake Forest who will serve as associate director for outreach and communication.
The center will serve as an international hub for Peruvian and foreign scientists and affiliates to collaborate on critical priorities in Madre de Dios – restoration and reforestation, the reduction of human health threats from environmental mercury, detection of deforestation threats, and sustainability.
"The research center is about making sure that the local people and institutions in one of earth's last best places have the scientific, technical and entrepreneurial capacity to make sustainable decisions on issues from development to public health to governance," said Silman, who has conducted research in the region for more than 20 years, focusing on understanding biodiversity and the response of forest ecosystems to climate and land use changes over time.
"For me, personally, I feel like we've been given a great opportunity and we have a chance to bring our expertise to bear, to help a country-sized region of the Amazon develop sustainably," said Silman. "Wake Forest houses a lot of expertise that is working to make the world a better place. If ever there was a project we've been involved with that embodies the University's guiding principle of Pro Humanitate, this is it."
You can read the CINCIA news announcement for more information.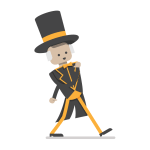 Load More