Main Content
The members of the Board of Trustees of Wake Forest University are pleased to announce its next class of Trustees and Officers, for the term beginning July 1, 2015.
Dr. Donna A. Boswell ('72, MA '74) will serve as the Chair of the Board, a historic event for the University, as her election marks the first female to serve in this role. Bobby R. Burchfield and Gerald Roach have been elected Vice Chairs of the Board, and Hof Milam has been elected Treasurer. J. Reid Morgan and Anita M. Conrad will remain Secretary of the Board and Assistant Secretary of the Board, respectively. Each of these officers will serve for the 2015-2016 term.
"Wake Forest has been fortunate to have strong visionaries at the helm of the Board of Trustees. Our new chair, Donna Boswell, is just such a leader," said Wake Forest University President Nathan O. Hatch. "I am pleased to welcome Donna to the role of chair, for I am confident that her proven integrity, passion for higher education and unparalleled commitment to Wake Forest will continue to serve the Board and our University well."
Elide Vargas, administrative coordinator in Politics and International Affairs, is celebrating her 30 year milestone this month. See the complete list of faculty and staff milestones for November 2014.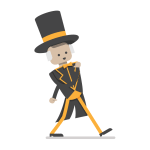 Load More