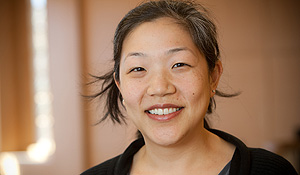 Lisa Kiang, assistant professor of psychology, received the 2011 Emerging Scholar Best Article Award from the Journal of Youth and Adolescence (JYA) for her article, "Change in Ethnic Identity Across the High School Years Among Adolescents with Latin American, Asian, and European Backgrounds."
The study tracked changes in ethnic identity among ethnically diverse adolescents during the four years of high school.
Kiang found that there was a lot of change exhibited among individual adolescents but, when examined as a group (as most studies have done in the past), the individual change was obscured.
"We also found that increases in ethnic identity were associated with increases in family closeness, having more same-ethnic peers, and feeling like ethnicity is central to who you are," Kiang said.
The award was announced in the December issue of JYA.